Watch
This is a birthday card design I made for my friend!
It features her, myself and our friends Final Fantasy 14 characters!

Chibi style was inspired by Blazblue, And yes I reused King Moogle I drew from the previous FF14 card I made how shameful of me! ( ;n ; ) ... HAPPY BIRTHDAY!

My friends in the card have DA accounts check them out!
Black haired Mi'qote is my BF Son Goku

Violet haired Mi'qote is my best internet friend Bakardi Martinez

Red haired mi'qote is best flat buddie Ishemi

Myself as the white haired elezen
Sarah is the purple haired mi'qote
Textures stock created by

I'm open for Commissions!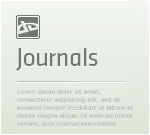 Commissions Open! ^_^:thumb294439575::thumb269647621: :thumb244765218:

:kitty: My Art style
I am still progressing my skills as an artist so with each piece i may gradually improve, But i guarantee i put maximum effort into my work and will make sure the client is 100% happy. I have a varied amount of drawing styles but if theres a particular style you want which you haven't seen in my gallery, please discuss it with me and i'll try to negotiate!

:kitty: Things i can draw for you!

:bulletpink: Your OC (Please send as much reference as possible, or a discription so i dont miss out on important features)
:bulletpink: Fanart (I.E - Manga,Games,Comics)
:bulletp